About
Peter's Skytop Liquors & Peter's Discount Liquors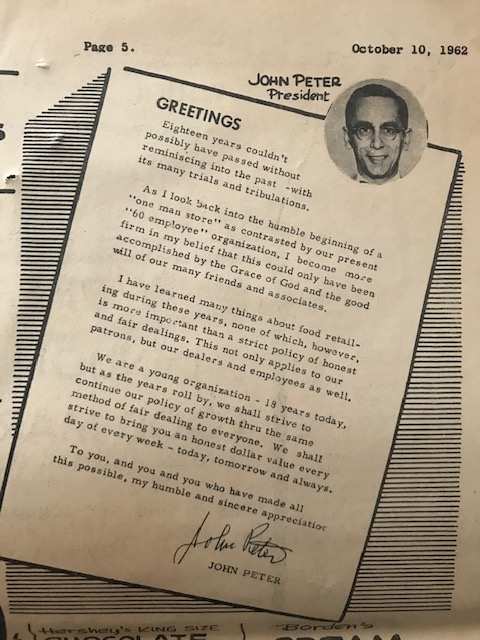 To get the full story of Peter's and Skytop Liquors you need to begin with Peter's Groceries. The Peter family's original business in Syracuse started with founder John Peter Sr. back in 1944. John Peter was the oldest of 8 children living on a family farm in Ithaca, NY. John dropped out of high school to begin work and support his large family. Despite no formal education, John used his determination and street smarts to build Peter's Groceries from the ground up.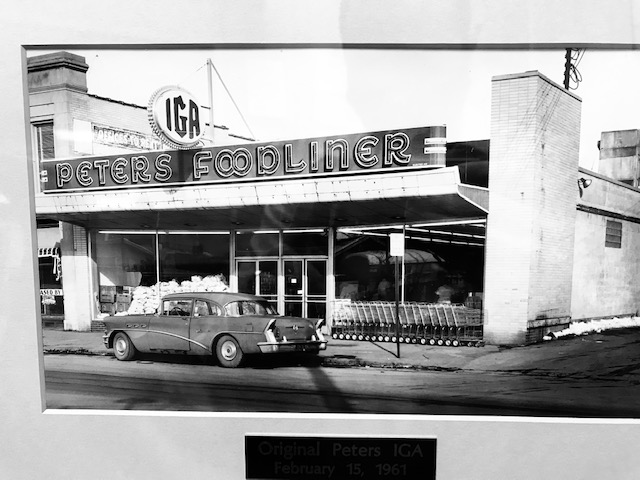 His first store was purchased in 1944 at 510 Midland Avenue on the south side of Syracuse. It was a small building where John, his wife Charlotte, and their 3 kids lived in a small apartment behind the building with the grocery store in the front. John would wake up early everyday to go to local markets to pick up fresh fruits, vegetables, and meats to sell in the store. Later in 1959, John opened a second location, a 10,000 square foot store on West Colvin St. and Nottingham Road that would soon become their anchor store.
In 1975 John opened his first liquor store Peter's Discount Liquor in Butternut Square. Located next to their grocery store, the original wine and spirits shop was meant to create a one stop shopping experience for customers looking to purchase wine along with a hardy meal. When Peter's Groceries opened a new location in North Syracuse the liquor store moved along with it and has been there ever since.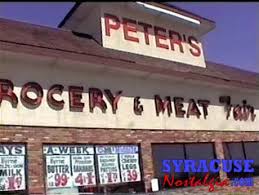 After the success of Peter's Discount Liquor, Joey Peter, John's son and president of Peter's Groceries, purchased Skytop Liquors in 1982. An existing liquor store located conveniently in the same plaza as Peter's Groceries anchor store on Nottingham Road. At its peak Peter's Groceries had five locations and over 600 employees throughout Syracuse.
As times changed and other large grocery chains entered the market, Peter's Groceries began to struggle eventually selling their stores and dissolving the company in 2004 after a 60-year run.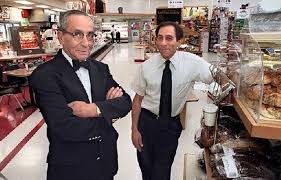 While the Grocery Stores are gone the tradition lives on through the retail liquor stores. Peter's Skytop Liquors is now owned by Joey Peter's wife Janice, and Peter's Discount Liquor is owned by Joey's son John Peter. Liquor store managers Jeff Snyder and Kevin Beirne began working at Peter's Groceries over 30 years ago and continue that work to this day. Some of the staff also transitioned from the grocery stores to the liquor stores to maintain a relationship that's really like family.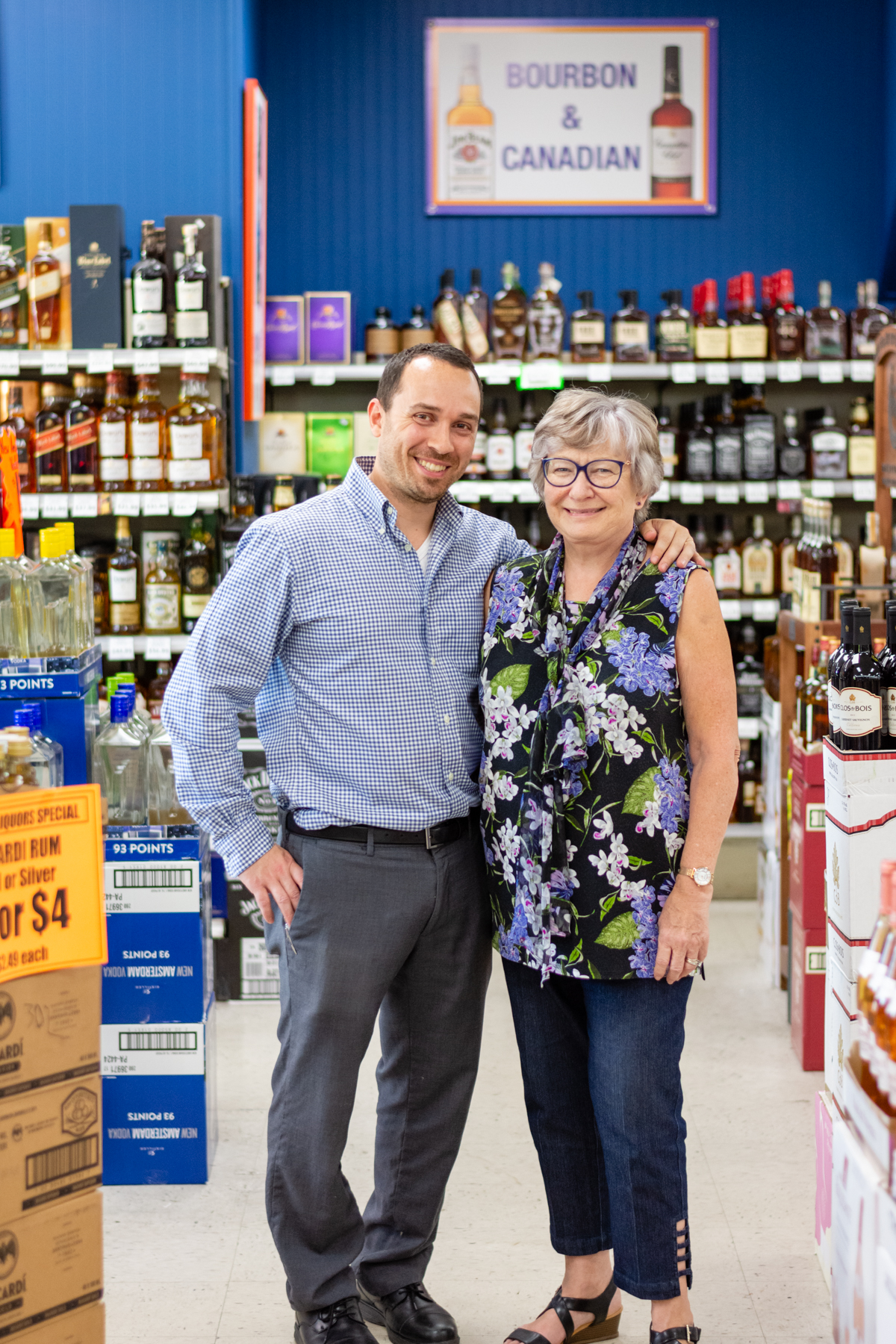 Today John and Janice Peter are honored to continue their family tradition in Syracuse and bring that business into the future. "In retail today it's important to deliver a modern shopping experience but never let go of the core principles and values that have gotten us here. Those will never change and our customers appreciate that." John Peter said.
Both stores were remodeled in 2017 and 2018 to a new open layout, updated refrigeration, lighting, and décor. Customers can now shop online, get weekly emails with the upcoming sales, tasting events, featured items and more. If you walk into the store, you'll find the same personal and knowledgeable service you've come to expect with a large, competitively priced inventory with unique products from all over the world.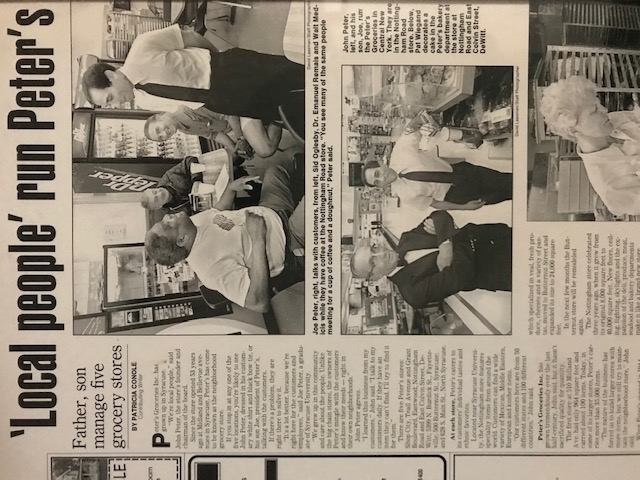 An avid philanthropist, John Peter believes giving back to the community that supports him is one of the most important things he can do as an entrepreneur, "Someday when I look back at everything, what I accomplish in business will be nominal to what I am able to do for others. Providing well paying jobs, supporting local charities, building up the Syracuse community is what it's all about." Peter said. "I've been so blessed. I feel that I have a responsibility to share that success so I can help others realize their dreams as well."
To name a few, John Peter continues his father's foundation to support Syracuse University athletics, specifically rowing. The Peter family sponsors an annual scholarship to a student athlete on the rowing team, and also created an investment account used to purchase supplies such as crew shells. To date the Peter family has donated six crew shells to the University.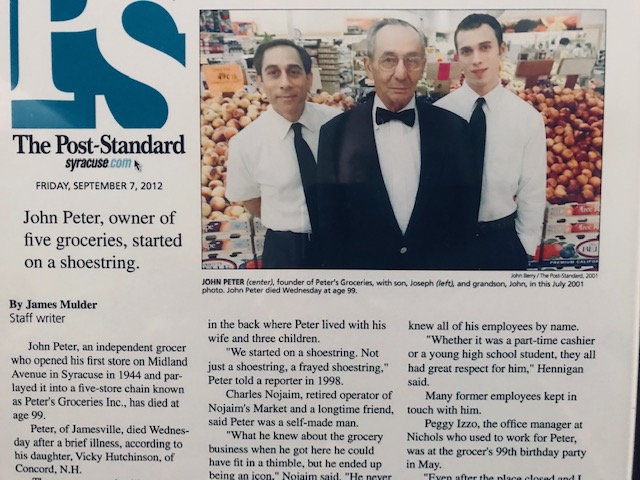 John Peter also sponsors a fund at Center State CEO in which every year a local small business is given a grant of $5,000 to help grow their business. While a new program for Mr. Peter he has pledged to donate $50,000 over the next ten years to that cause.
In addition, the Peter Family also donates generously to the Connecticut Children's Medical Center, CNY food bank, CNY Diaper Bank, Rosemond Gifford Zoo, Guardian Angel Society, Syracuse Chorale, Hospice of CNY, The Daily Orange, City of Syracuse Covid-19 Relief Fund in 2020 and CNY Restaurant Rescue in 2021.
Thank you for visiting our page. We look forward to continuing to serve you and our community for many, many years to come!